Take control of your care
Partner with a team of doctors
Treating and managing non-infectious uveitis* takes teamwork
Watch this video to learn how these specialists play a role in the management of uveitis:
Ophthalmologist
Retina Specialist
Uveitis Specialist
Rheumatologist
How ophthalmologists and rheumatologists work together
If you or your child has a disease that causes inflammation of the eye and it is associated with arthritis or other autoimmune conditions, an ophthalmologist and a rheumatologist would often work together to treat it.
An ophthalmologist usually only examines eyes, and a rheumatologist could help discover an underlying cause by exploring other possibilities. This collaboration can help those with non-infectious uveitis* receive the appropriate treatment.
Your ophthalmologist should be specific about you or your child's signs, symptoms, and what medications may be appropriate when referring to a rheumatologist.
Other specialists who may play a role in your treatment include:
Retina Specialist: Specializes in eye diseases and surgery
Uveitis Specialist or Ocular Immunologist: Specializes in uveitis treatment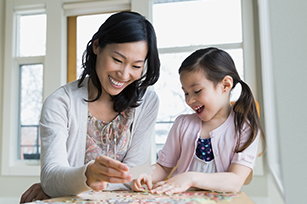 Your child should be screened regularly by an ophthalmologist if he or she has been diagnosed with an autoimmune disease. Talk to your doctor about the recommended guidelines on frequency of visits for your specific situation.
Here are several things you can do to partner with your team of doctors
Tell your doctors about all medicines you're taking and what you are experiencing with non-infectious uveitis.*
Tell your doctors about any changes in your condition. They may lead to adjustments in your treatment.
Ask your doctors questions until you feel comfortable understanding your treatment plan.
Take notes at doctor visits and share them with your other treating physicians.

HUMIRA may be prescribed to help control your disease. Your ophthalmologist, retina specialist, or uveitis specialist will then monitor the progress of your treatment alongside your rheumatologist.
The key to success is getting the right doctors, being proactive, and advocating for yourself. If I could do it all again, I would want to get on a biologic as quickly as possible.
— Non-infectious posterior uveitis patient
Prepping for your doctor visit is important
It's important to make the most of your time with your doctor so you can get the information you need to manage your non-infectious uveitis.* You can come prepared with a list of questions for your doctor. And your doctor will have questions for you, too
You may consider asking your doctor:
Have you treated other patients with non-infectious intermediate, posterior, or panuveitis?*
Will I need an additional doctor to treat my type of uveitis?
What type of treatment do you recommend?
Will the treatment help to control my condition?
Would a biologic be right for me?
How long will my uveitis last?
Your doctor may ask you:
What are your symptoms, and when did they start?
What treatments have you already been prescribed?
Have your symptoms worsened?
When visiting your doctor, a second set of eyes—and ears—can be helpful. You may want to bring someone to help remind you to ask certain questions and take notes.
For a glossary of terms and tips to help you have an informed conversation with your doctor, download the Doctor Discussion Guide.
Are you ready to talk to your doctor about HUMIRA Citrate-free?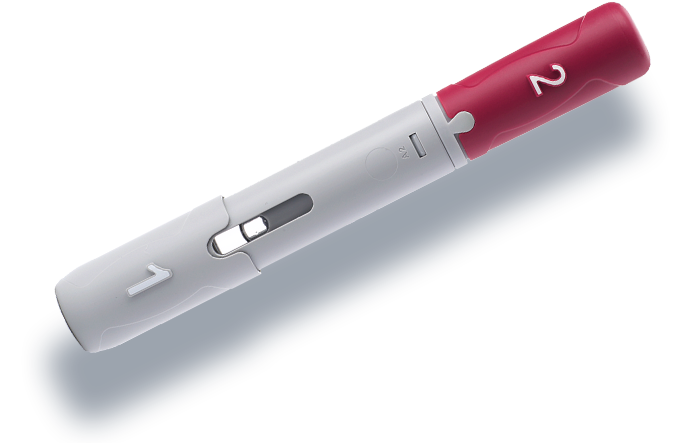 With HUMIRA Citrate-free, you can expect:
A thinner needle
50% less liquid to inject
A larger viewing window
Less pain immediately following injection*
*Compared to HUMIRA 40 mg/0.8 mL.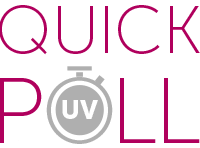 How likely are you to ask your doctor about a different treatment if you're not satisfied with your current medication?
How likely are you to ask your doctor about a different treatment if you're not satisfied with your current medication?
Managing your treatment is a team effort. And you're an important part of that team. Your non-infectious uveitis* treatment is determined by how you respond to the medication. If you're unhappy with your current treatment, talk to your doctors about all of your treatment options.
HUMIRA Complete and Your HUMIRA Nurse Ambassador† provide personalized, one-on-one support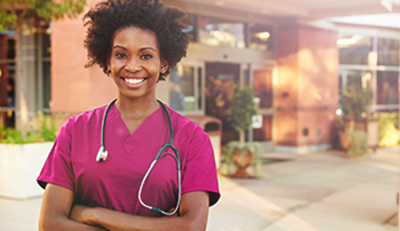 HUMIRA Complete offers access to all the resources you need to start and stay on track with your prescribed treatment plan. At the heart of HUMIRA Complete is your personal Nurse Ambassador, a registered nurse who will be there to answer questions and help you manage your treatment plan.
The Nurse Ambassador called and scheduled an appointment with me, sent me some videos, and brought a kit over for me to practice. She came to my home and gave me a couple options.
– Non-infectious panuveitis patient
*HUMIRA (adalimumab) is approved for the treatment of non-infectious intermediate, posterior, and panuveitis in adults and children 2 years of age and older.
†Nurse Ambassadors are provided by AbbVie and do not work under the direction of your health care professional (HCP) or give medical advice. They are trained to direct patients to their HCP for treatment-related advice, including further referrals.