Take Control of Your Care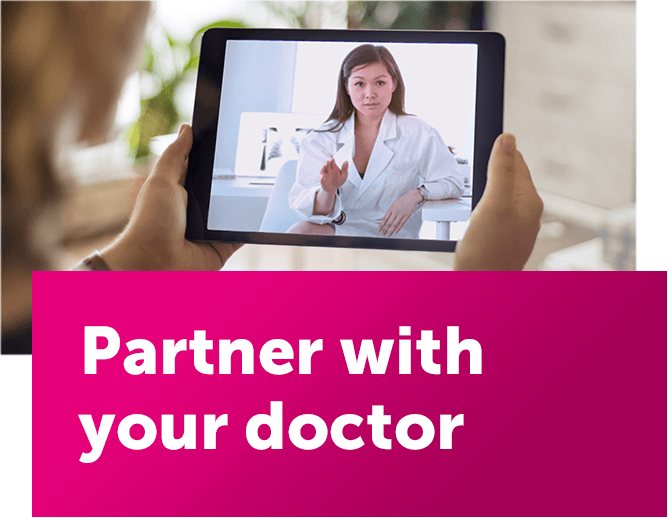 When you first start experiencing symptoms of ulcerative colitis (UC), you'll likely visit your primary care physician. He or she may suggest that you see a gastroenterologist (GI) who specializes in treating inflammatory bowel disease, including UC.
A GI will be able to help you understand the severity of your UC and find a treatment that may help you achieve remission.
Communicate the full story of your symptoms
You may feel uncomfortable or embarrassed to share certain symptoms with your doctor, but don't hold back. It's important to tell the whole story about what you're experiencing. This includes talking about your physical symptoms, how your symptoms are changing over time, and how they're affecting your day-to-day routine. Sharing this information doesn't mean you're complaining.
The more your doctor knows about your symptoms, the easier it is to find the right treatment.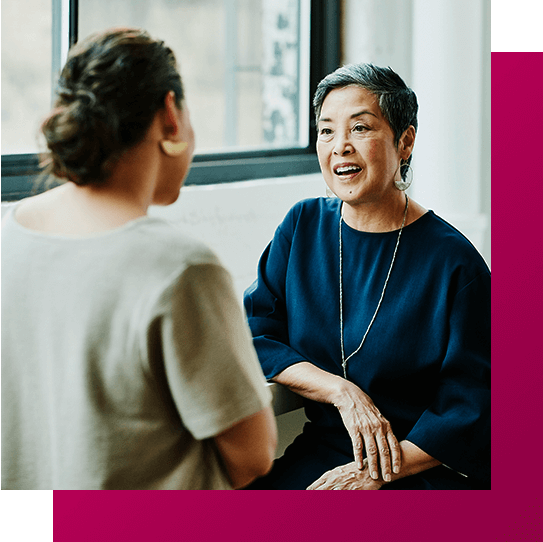 Are your UC symptoms holding you back?
The impact of UC symptoms may feel frustrating and disruptive, but you have the power to make changes.
Be aware of your symptoms and how they change over time. How are you adjusting your routine around them? Are you:
Participating in fewer activities?
Staying close to a bathroom while you're out?
Unable to leave the house because you need the bathroom so frequently?
Always wondering when your next flare may hit?
If you're experiencing UC symptoms, talk to your doctor.

What exactly does your doctor need to know?
Answer a few short questions about your symptoms to instantly receive a personalized Doctor Discussion Guide for your next doctor's visit or telehealth appointment.
The more open that you are with what you're going through and your symptoms, the more your doctor can help you.
– Amie, a real UC patient using HUMIRA
Hear how others with UC have made the most of their time with their doctor.
Keep in mind that inflammation may still be present, even if symptoms are not. Regardless of whether or not you are currently experiencing symptoms, it's important to talk to your doctor about any changes you're experiencing to make sure any underlying inflammation is controlled. There are treatment options that can help.
Inspired to learn about a treatment option for moderate to severe UC? Learn about HUMIRA
Are you ready to talk to your doctor about HUMIRA Citrate-free?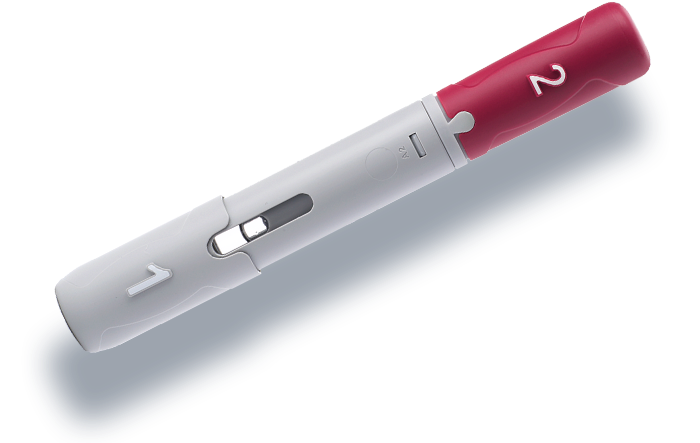 With HUMIRA Citrate-free, you can expect:
A thinner needle
50% less liquid to inject
A larger viewing window
Less pain immediately following injection*
*Compared to HUMIRA 40 mg/0.8 mL.