What Is Ulcerative Colitis?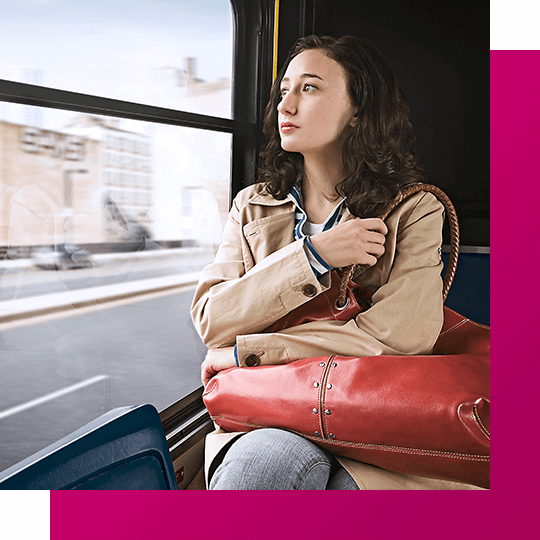 A chronic,
inflammatory disease
Ulcerative colitis (UC) belongs to a larger group of illnesses called inflammatory bowel diseases (IBD) that affect the large intestine (colon and rectum) in the gastrointestinal (GI) tract. It is a chronic—or long-lasting—disease that can get worse over time if left untreated.
While the exact cause of UC is not fully understood, research shows that it could be the result of several factors, such as genetics, the environment, or an immune system malfunction.
Inflammation and your immune system
Inflammation is your immune system's normal reaction to protect your body from bacteria, viruses, and other potentially harmful substances. However, for people with UC, the immune system is mistakenly triggered to attack the inner lining of the large intestine. This results in excess inflammation, leading to the symptoms of UC.
Although it isn't known for sure what triggers the excess inflammation, too much of the protein TNF alpha may be to blame. Your body's immune system naturally produces TNF alpha, but if you have UC, your body may be producing too much of it.

UC symptoms can get worse over time
Because UC is a chronic disease, symptoms can change or get worse over time. Many people go through periods when they experience few or no symptoms, known as remission, as well as periods of flare-ups when they experience frequent and/or more intense symptoms.
If you're still experiencing symptoms, even while being treated for UC, it could be a sign that your symptoms are not under control.
Experiencing uncontrolled symptoms could mean it's time to consider a new treatment.
Common symptoms of ulcerative colitis
While UC symptoms can vary over time and from person to person, the most common symptoms are diarrhea with blood and abdominal discomfort.
However, your symptoms may vary depending on where inflammation occurs in your GI tract and how severe it is.
Other signs and symptoms include:
An urgent need to have a bowel movement
Feeling tired
Nausea or loss of appetite
Weight loss
Fever
Anemia—a condition in which the body has fewer red blood cells than normal (this is something your doctor is able to diagnose with a blood test)
How severe are your UC symptoms?
Your doctor will determine how severe your UC is by evaluating:
The number of stools you have each day
Frequency of urgency
How often you have blood in your stool
Endoscopy results
Lab results (blood and stool)
The overall assessment of your condition
How your disease impacts your quality of life