HUMIRA Pediatric Ulcerative Colitis Dosing and Administration
You may be used to adjusting your routine around the administration of your child's pediatric ulcerative colitis (UC) treatment. With HUMIRA, you have options.
Your child's first dose of HUMIRA must be given under the supervision of a health care professional. The first "starter" dose is administered at the doctor's office. After proper training, your child's next dose can be administered at home. At-home administration lets you, or your child, administer treatment with HUMIRA in the comfort of your home.
Administering HUMIRA to your child for the first time
It's natural to feel nervous the first time you administer HUMIRA to your child, but with your HUMIRA Complete Nurse Ambassador, you will be guided every step of the way.*
Watch the video to learn more about administering treatment to your child:
*Nurse Ambassadors are provided by AbbVie and do not work under the direction of your health care professional (HCP) or give medical advice. They are trained to direct patients to their HCP for treatment-related advice, including further referrals.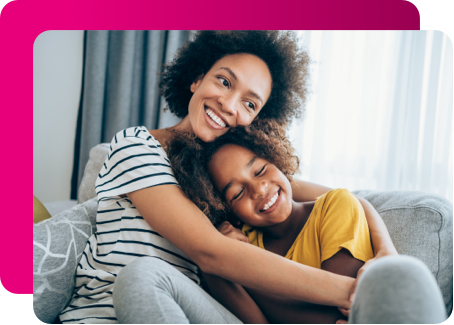 Tips for creating a comfortable treatment environment
Here are some tips that may help both you and your child feel more at ease during treatment:
Develop a routine by administering at the same time on the day your child is due for treatment
Choose a quiet and calm place to administer treatment
Describe to your child where the administration process will take place and how long it will last
Try to get your child to focus on something enjoyable, such as a TV show or an upcoming event
Project a positive and confident attitude
If you need help with administering treatment, HUMIRA Complete connects you with your own Nurse Ambassador who is available throughout your child's treatment with HUMIRA.
HUMIRA dosing information for pediatric UC
The important difference between your starting and maintenance doses
Administered on Day 1, Day 8, and Day 15
Can be administered at home either every week or every other week
Your child's first dose of HUMIRA must be given under the supervision of a health care professional. Make sure you have been shown how to administer HUMIRA before you give the treatment to your child. Remember to keep your HUMIRA refrigerated in its original container until ready for use.
Getting started with HUMIRA dosing
Recommended dosing by weight for pediatric UC patients
If your child weighs 44 lbs to 87 lbs
If your child weighs 88 lbs or more
Pediatric patients who turn 18 years of age and are well-controlled on their HUMIRA regimen should continue their prescribed dose.
Your doctor will follow up with you on a regular basis. For more information, refer to the Patient Instructions for Use and the Medication Guide located inside your HUMIRA carton and within the Full Prescribing Information.
Your child should continue taking HUMIRA as directed by your doctor. Remember, HUMIRA is a treatment, not a cure. Your doctor can tell you if and when your child should stop taking HUMIRA. If your child experiences any adverse reactions or discomfort when taking HUMIRA, discuss them with their doctor right away.
Common side effects of HUMIRA include administration site reactions (pain, redness, rash, swelling, itching, or bruising), upper respiratory infections (sinus infections), headaches, rash, and nausea. These are not all of the possible side effects with HUMIRA. Tell your doctor if your child has any side effect that bothers them or that does not go away.
Read about the Important Safety Information for HUMIRA.
Dosing may vary depending on the product, dosage form, and strength that your child's doctor has prescribed. Always follow the doctor's instructions about when and how often your child should take HUMIRA. Refer to the Patient Instructions for Use for the HUMIRA Pen or the prefilled syringe and the Medication Guide for more information.
HUMIRA Citrate-free—less pain immediately following injection.*
*Compared to HUMIRA 40 mg/0.8 mL.
The same HUMIRA, redesigned with your child in mind
Thinner, 29-gauge needle
Larger viewing window
Contains less liquid inside with the same amount of active ingredient (adalimumab)
Bold, white numbers on caps
Needle cover not made with natural rubber latex
HUMIRA Citrate-free is also available as a prefilled syringe.
Has COVID-19 made paying for your medicine a challenge?
AbbVie may be able to help. Call 1.800.4HUMIRA