HUMIRA Pediatric Crohn's Disease (CD) Dosing and Administration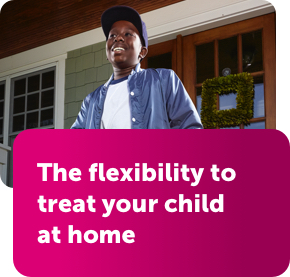 You may be used to adjusting your routine around the administration of your child's pediatric Crohn's disease (CD) treatment. With HUMIRA, you have options.
Your child's first dose of HUMIRA must be given under the supervision of a health care professional. After proper training, your child's next dose can be administered at home. At-home administration lets you, or your child, administer treatment with HUMIRA in the comfort of your home.
Be sure to get trained by a health care professional on how to prepare and administer HUMIRA before doing it yourself.