Considering a juvenile idiopathic arthritis treatment for your child?
Find out if HUMIRA for moderate to severe polyarticular juvenile idiopathic arthritis (JIA) could be right for your child.
Talk to your child's pediatric rheumatologist today to find out if HUMIRA may be an option. If your child doesn't have a pediatric rheumatologist yet, ask your child's doctor to help you find one.
HUMIRA is a prescription medicine used alone, with methotrexate, or with certain other medicines to reduce the signs and symptoms of moderate to severe polyarticular juvenile idiopathic arthritis in children 2 years of age and older.
See the results of a clinical study of HUMIRA in JIA patients 4-17 years of age.
HUMIRA is a treatment that may help to reduce the signs and symptoms of moderate to severe polyarticular JIA, even in children that have not been helped enough by other non-biologic medications.
fewer children experienced disease flare when treated with HUMIRA
During a 32-week period of a study, fewer children treated with HUMIRA (both alone and in combination with methotrexate) experienced disease flare compared with those who did not receive HUMIRA.
Improvement in JIA symptoms
In the same study, more children treated with HUMIRA and methotrexate had at least a 70% improvement in their polyarticular JIA symptoms at Week 48 than those who took methotrexate without HUMIRA.
Many JIA symptoms may be caused by inflammation.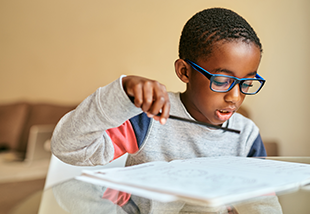 Some children with JIA have too much of certain proteins, including one called tumor necrosis factor (TNF). This excess TNF can contribute to the symptoms of JIA, such as joint pain, swelling, and stiffness.
HUMIRA: A biologic that targets and blocks TNF
The immune system can overproduce a protein called TNF, one source of inflammation. HUMIRA targets and blocks TNF-alpha, one of the sources of joint pain, stiffness, and swelling.
HUMIRA gives you the option to administer at home.
If your child's doctor decides that you are able to administer your child's injections at home, you should receive training by a health care professional on the right way to prepare and inject HUMIRA. Do not try to inject HUMIRA yourself until you have been shown the right way to give the injections. Your child's first injection must be given under the supervision of a health care professional.
HUMIRA offers the independence of home administration. You may not have to schedule an appointment in order to take your child to a doctor's office for treatment, because you can inject HUMIRA in the comfort of your home. HUMIRA is taken every other week. Your child's doctor will follow up with you on a regular basis. Find the Patient Instructions for Use and the Medication Guide inside your HUMIRA carton, as well as within the Full Prescribing Information, for complete instructions on how to inject HUMIRA.
We understand that injecting your child may be a challenging experience, but it's a necessary part in keeping up with your child's treatment. Here are some Tips for Creating a Positive Injection Environment you may try that could help the transition into your child's injection routine.
If you ever need additional help with injection, HUMIRA offers a range of support services for patients. You can:
Request in-person injection training from a nurse by calling 1.800.4HUMIRA (1.800.448.6472).
Talk to an on-call nurse
View a step-by-step instructional video

Common side effects of HUMIRA include injection site reactions (pain, redness, rash, swelling, itching, or bruising), upper respiratory infections (sinus infections), headaches, rash, and nausea. These are not all of the possible side effects with HUMIRA. Tell your doctor if your child has any side effect that bothers him or her or that does not go away.