Talk to your dermatologist.
Talking about hidradenitis suppurativa (HS) with a dermatologist can be difficult for some people. That's why we designed Questions to Ask Your Doctor, a discussion tool that can help make the conversation a little easier.
When should you see a doctor?
It is important to see a doctor if your symptoms
Don't improve within a few weeks

Return within weeks of treatment

Appear in more than one location

Come back frequently
---
Watch the HUMIRA HS commercial.
Talk to your dermatologist about whether HUMIRA is right for you.
A dermatologist can treat HS.
You may start by seeing your family doctor, who may refer you to a dermatologist. A dermatologist is a specialist in skin diseases like HS with the expertise to treat it.
You can use the Dermatologist Locator to find a dermatologist near you.
---
Questions to ask your dermatologist.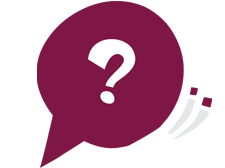 There's a lot to talk about, so it's best to be well prepared for your appointment.
Be open and ready with questions to ask your dermatologist. Your dermatologist will be familiar with the kinds of symptoms you're experiencing.
Questions to Ask Your Doctor can help you identify symptoms and ask questions about treatment options. With a little preparation, you'll be all set for a worthwhile conversation with your dermatologist.
Are you ready to talk to your doctor about HUMIRA Citrate-free?
With HUMIRA Citrate-free, you can expect:
A thinner needle

50% less liquid to inject

A larger viewing window

Less pain immediately following injection*
Learn about HUMIRA Citrate-free
*Compared to HUMIRA 40 mg/0.8 mL.