Get your free interactive Hidradenitis Suppurativa (HS) Journal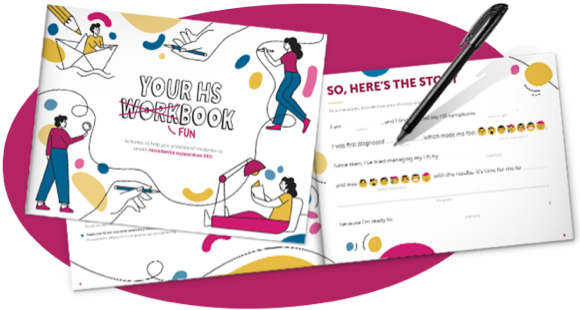 Sharpen your coloring utensils—and your wit—and let's get to work.
By signing up to receive more information about HS, you've scored yourself this educational (but fun) activity book. Packed with info, tips, and opportunities to let your artistic side (we know you have one) shine, you'll gain helpful insights regarding this challenging condition. In fact, you'll even learn about a whole different way to treat HS that you can discuss with your dermatologist.