Hidradenitis suppurativa (HS) patient stories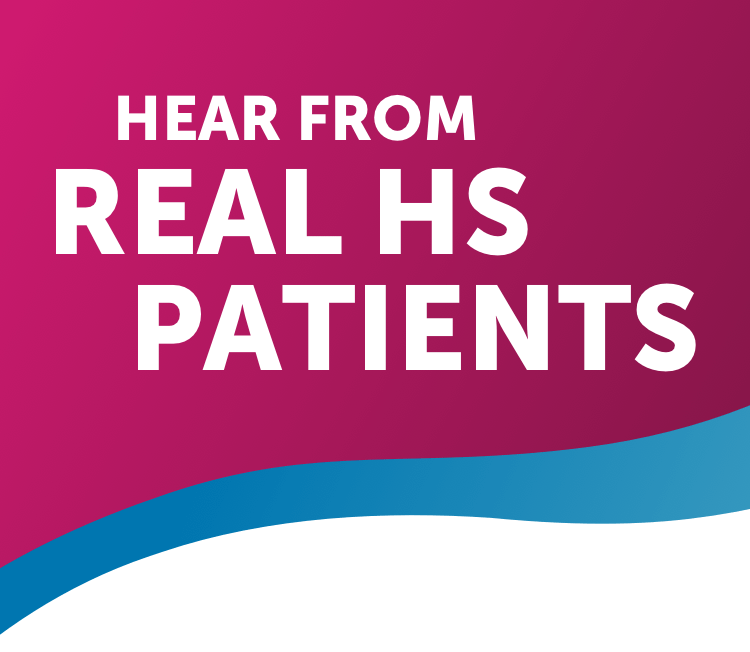 My HS symptoms started out on the folds of my skin, like under my arms, behind my knees, and in front of my elbows. Things started getting worse as I hit puberty. In five different areas I had abscesses pretty much all the time.
-Pedro, a real HUMIRA patient
I was misdiagnosed my whole life and had problems with doctors figuring out what it is I had. I think part of the problem with being misdiagnosed is I wasn't seeing an actual dermatologist. I usually try to research things on my own, but, with no information, I had nowhere to start to even understand what it is that I had. It felt pretty isolating, because I didn't know where to turn for advice or where to look for anything.
"Talking to your dermatologist or doing research is a way for you to get empowered in your own health care.  It's a way to help you help yourself."
Finally, I saw this new doctor and everything changed. He was more focused on the cause of the issues that I was having instead of just treating symptoms. He also had experience with people with HS previously. So, he figured out what I had more easily than anyone else. Now, we had something to treat. And at that point, I felt liberated because now I had a name for it and we started actually looking at treatment options. I started researching and a lot of people were getting positive results from HUMIRA. My doctor cared a lot about helping me and helped guide me through everything.
I was in college when I first started noticing symptoms of HS. They were bumps in certain areas of my body and I just knew that they weren't normal. And then, they would leak and I thought it was just a pimple—so I let it go. But then, they kept coming back—and that's when I started to get concerned. I would get more and more bumps which turned out to be abscesses and then they would just never close and I would have little holes. I just knew that something had to be done, because I just could feel it getting worse. And then, it progressed to tunneling and scarring.
My dermatologist did a quick examination to confirm a little bit of history. So, she asked me about bumps and if they leaked or if I had a sinus tract. After answering all her questions, she said, "You definitely have HS," so let's try and see what we can do about it.
"After using HUMIRA, I noticed about half of my nodules and abscesses were gone. The results for me mean a great deal."
When I talked to my dermatologist about HUMIRA, she told me what sort of results I can expect. She indicated that every individual case is different and reiterated that it was not a cure, but it was something to help manage my symptoms. My dermatologist was very open about the discussion and how she felt it would help my case. We went over the benefits and the risks and decided to go forward with it.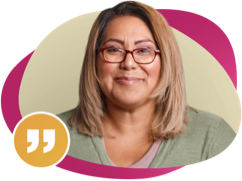 -Sophia, a real HUMIRA patient
By the time I started HUMIRA, my HS was severe. In a few months, I noticed that half of my nodules and abscesses were gone, and I didn't have an increase in the number of abscess or draining wounds. HUMIRA has definitely helped me manage my HS symptoms. I've had a very positive experience with HUMIRA.
I was about 12-years-old, I was young, just starting to understand my body as a young teenager—your body starts going through changes. I started to notice some lumps in odd areas, and I didn't understand what they were. I kept it to myself because at the time, they were private thoughts and you don't want to share those details. I was officially diagnosed with HS at 42.
-Adah, a real HUMIRA patient
Throughout even my adulthood, I continued to go to the doctor when it was at a point where I couldn't take it anymore. It was something that you just felt was an unending story. There were no answers. It was constant questions. Why does this keep happening?
"If your doctor tells you it can improve by 50%, why wouldn't you consider it?"
My dermatologist told me that HUMIRA was approved for patients with moderate to severe HS and thought it would work for me. After a few months on HUMIRA I noticed that I didn't get any new nodules. I noticed that more than half of them were gone. It's a huge improvement—and it worked! And if your doctor tells you it can improve by 50%, why wouldn't you consider it? My experience with HUMIRA has been that it has improved my HS and I would hope that for others it would do the same.
Get your free interactive HS Journal.
There's a fun way to learn more about HS. Track your journey, tease your brain, channel your inner artist, and discover more when you sign up.