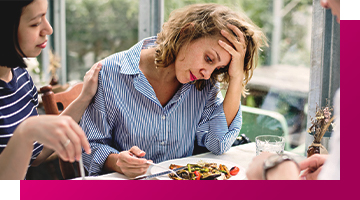 Crohn's disease is a chronic (long-term) disease that causes inflammation in the digestive tract. It belongs to a larger group of illnesses called inflammatory bowel disease (IBD).
While the exact cause of Crohn's disease is not fully understood, research shows that it could be a result of factors such as genetics, the environment, or an overactive immune system.
Inflammation may lead to symptoms
Crohn's disease is linked to inflammation. One cause of inflammation is believed to be TNF alpha (a protein that occurs naturally throughout your body). If your body produces too much TNF alpha, it can cause inflammation. 
Crohn's disease is progressive
Inflammation is your body's normal reaction to protect itself from bacteria and viruses. But when there's excess inflammation that doesn't go away, it can trigger Crohn's symptoms.
Crohn's is a progressive disease that can gradually worsen over time.