Take control of your care.
Rheumatologists are experts in diagnosing and treating inflammatory conditions like AS and most qualified to treat patients with AS.
As part of your treatment plan, your rheumatologist may discuss treatment goals, such as:
Reducing pain and stiffness
Improving your mobility
Making everyday activities easier, such as getting out of bed
Get the most out of your visit.
You and your doctor are partners on your health care team—you need to be an active member. At your appointments, it's important that you express any questions and concerns you have so that you and your doctor can come up with the right plan for you. Here are some tips for making sure you make the most of your time with your doctor:

Come prepared: The more details you can provide about your symptoms, the more it helps you and your doctor to decide on a treatment plan and overall care. Jot down symptoms when you have them and bring the list to your visit.

Be open: If you're already on a treatment plan, be open and honest about how your current medication is working or not.

Be specific: Describe the ways AS is impacting your daily life and your ability to do the things you enjoy. Avoid vague phrases like "I'm fine" and "okay." It's important to clearly describe when, where, and how your symptoms appear.

Bring a friend: See if a friend or family member can join you. They can help take notes so you can focus on the visit.

Ask questions: Bring a written list of questions with you to the appointment so that you don't forget anything. Remember to ask about exercise. Ankylosing spondylitis (AS) symptoms like back pain and stiffness can be helped with proper exercise and stretching. Ask your doctor what's right for you.
Are you ready to talk to your doctor about HUMIRA Citrate-free?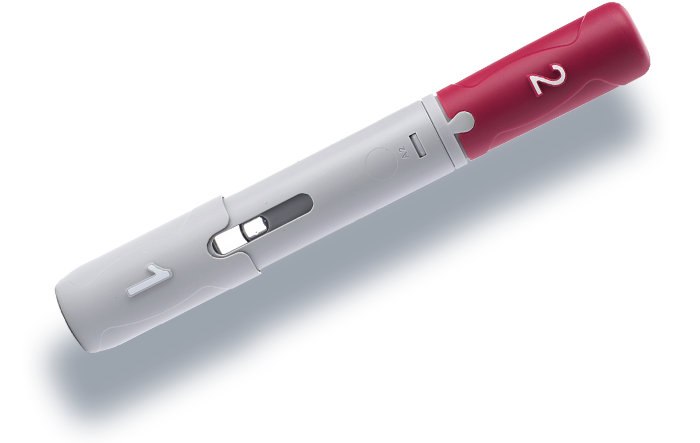 With HUMIRA Citrate-free, you can expect:
A thinner needle

50% less liquid to inject

A larger viewing window

Less pain immediately following injection*
*Compared to HUMIRA 40 mg/0.8 mL.