What to expect when starting HUMIRA.
Want fast improvement for AS back pain and stiffness? HUMIRA could help.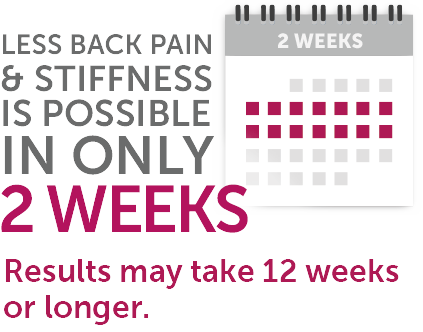 In a clinical study of patients using HUMIRA, some people experienced an improvement in AS back pain and stiffness in only 2 weeks. Most people saw results at 12 weeks.
Getting the resources you need, when you need them.
With HUMIRA Complete, answers to your questions about HUMIRA, educational resources, understanding ways to manage the cost of your prescription, and encouragement are ready for you when you need them.
Once enrolled, you'll be connected with your own Nurse Ambassador,* whose first priority is to get to know you personally to provide support along your treatment journey.
Plus, you'll get connected to:
The HUMIRA Complete Savings Card
Help with injection training
Help with insurance questions
The Complete App to help you stay on track with your treatment plan
*Nurse Ambassadors are provided by AbbVie and do not work under the direction of your health care professional (HCP) or give medical advice. They are trained to direct patients to their HCP for treatment-related advice, including further referrals.
It's important to use proper injection technique and follow the dosing schedule for your treatment
with HUMIRA.
The recommended dose is 1 HUMIRA Pen or syringe (40 mg) every other week. Always follow your doctor's instructions about when and how often to take HUMIRA. If you need additional help with self-injecting, you can view an instructional video here.
Your first injection should be given under the supervision of a health care professional. You can request in-person injection training from a nurse in your home, doctor's office, or online by calling 1.800.4HUMIRA (1.800.448.6472). Or if you have any questions about injection, you can speak to a registered nurse about your HUMIRA treatment. Remember to keep your HUMIRA refrigerated in its original container until ready for use.

The recommended dose is 1 HUMIRA Pen or syringe (40 mg) every other week. Always follow your doctor's instructions.
What you need to know about HUMIRA Citrate-free.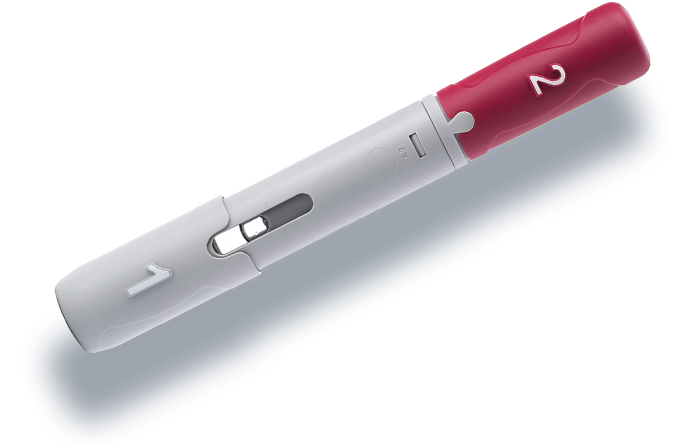 It's the same HUMIRA you've come to count on, plus:
A thinner needle
50% less liquid to inject
A larger viewing window
Less pain immediately following injection*
*Compared to HUMIRA 40 mg/0.8 mL.
Continue taking HUMIRA as directed by your doctor.
Remember, HUMIRA is a treatment, not a cure. Your doctor can tell you if and when you should stop taking HUMIRA.

Common side effects of HUMIRA include injection site reactions (pain, redness, rash, swelling, itching, or bruising), upper respiratory infections (sinus infections), headaches, rash, and nausea. These are not all of the possible side effects with HUMIRA. Tell your doctor if you have any side effect that bothers you or that does not go away.
If you experience any adverse reactions or discomfort when taking HUMIRA, discuss them with your doctor right away.
Medication reminders can help you stay on track.
Did you know you can receive reminders to help you stay on schedule? Sign up and choose how you prefer to receive your reminders—by phone, text, or email.